I discovered analog photography quite late (but better than never) with my Mamiya RB67 with a polaroid back. So in addition the only thing that is missing is a proper way of displaying the outcome.
Sticking them onto the wall would be too easy (and boring). Better to use black and white "object frames" – thick photo frames (available at Boesner):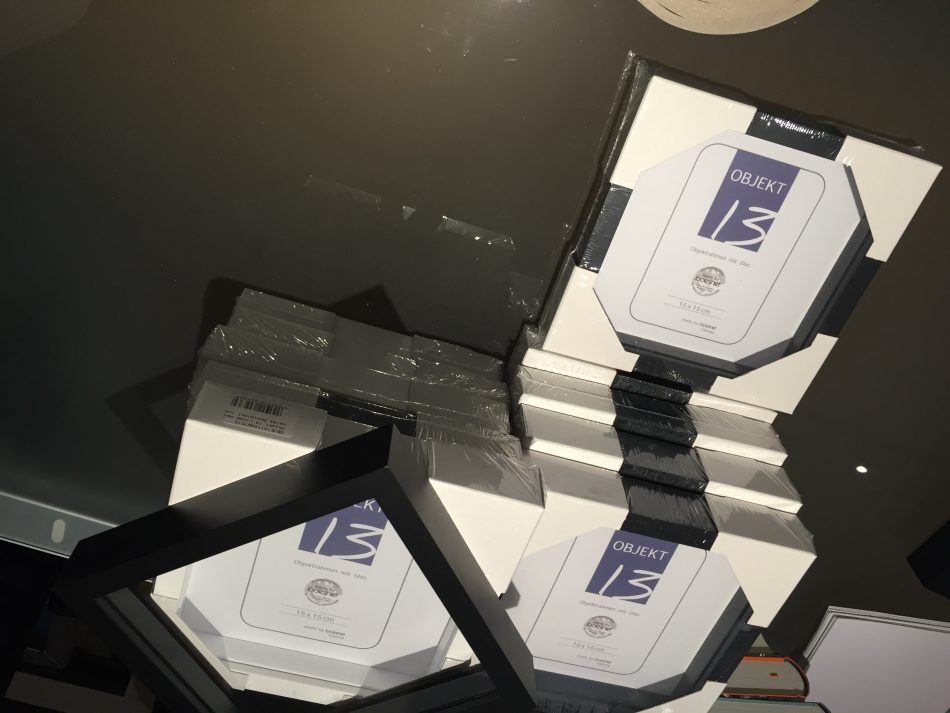 The distance between the polaroid and the glass makes the photos look very different compared to "normal" frames.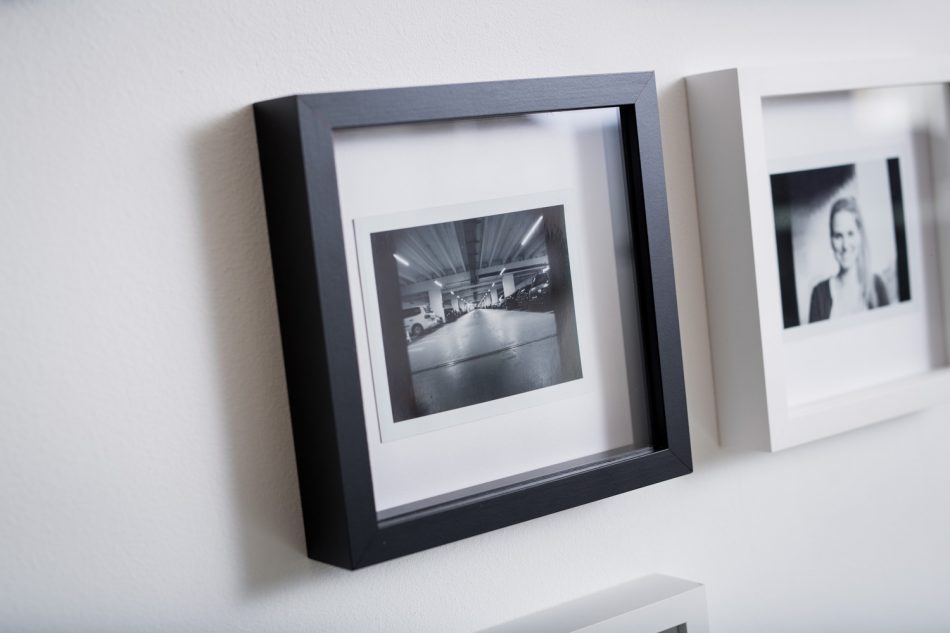 They are arranged in a chequered pattern with space for new ones in between.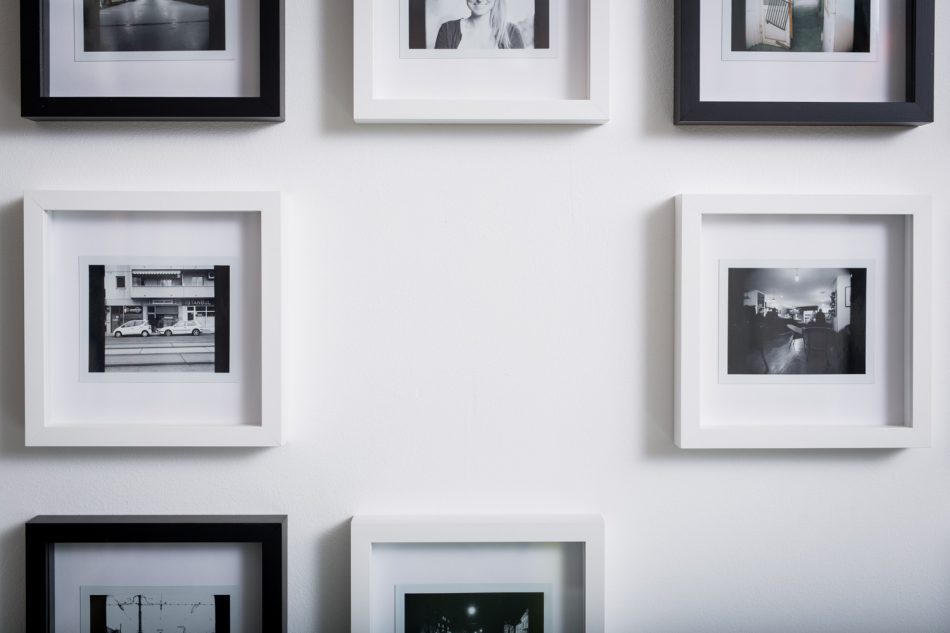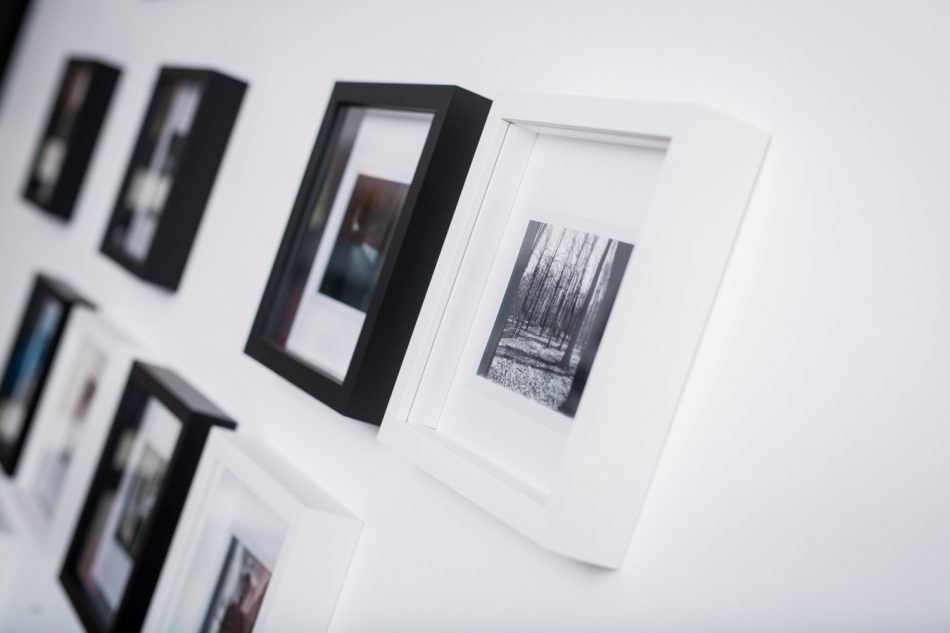 My first ever polaroid – a mirror-selfie – has to be there as well, of course.