I inherited – a classic car. Well, a twentyfive year old Audi 80. Maybe not the best drive to take part at the Mille Miglia or cruise to Lake Neusiedl on a weekend. As I already own a (slightly more modern) car and don't want to get into the classic car DIY scene, one question comes up: What to do with this car?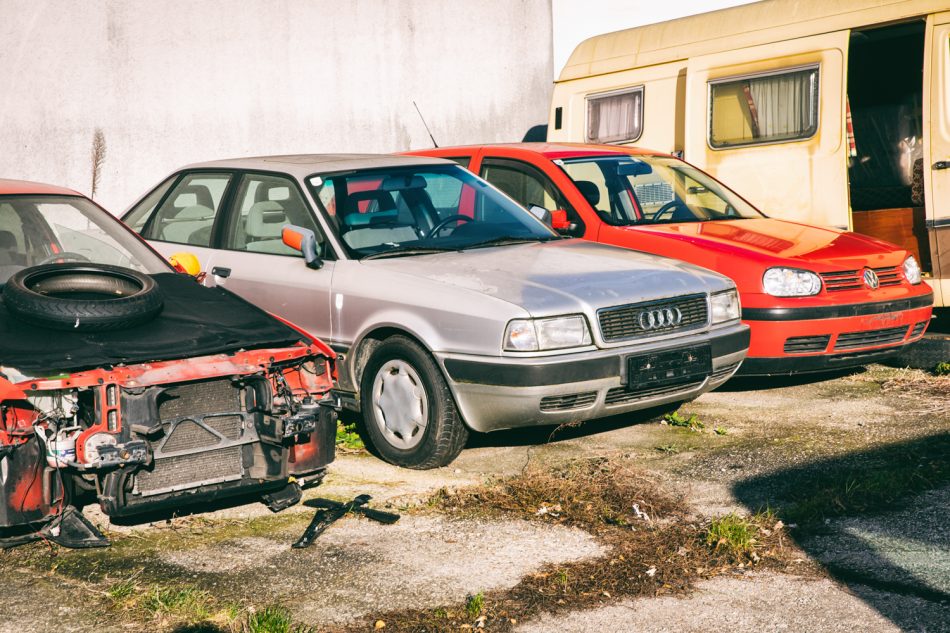 I read about Hans Eidenhammer in a newspaper article (see here and here). He repairs old cars and donates them (in cooperation with Caritas, the catholic charitable service) to people in need – e.g. single mothers or desparate families that have been struck by a stroke of fate. That sounds reasonable – why not use the Audi to help someone? Long Story short: Contacted Hans Eidenhammer and made an appointment to deliver the Audi. The only question remaining: How do I get the (at the moment not roadworthy) car there?Piggyback, of course!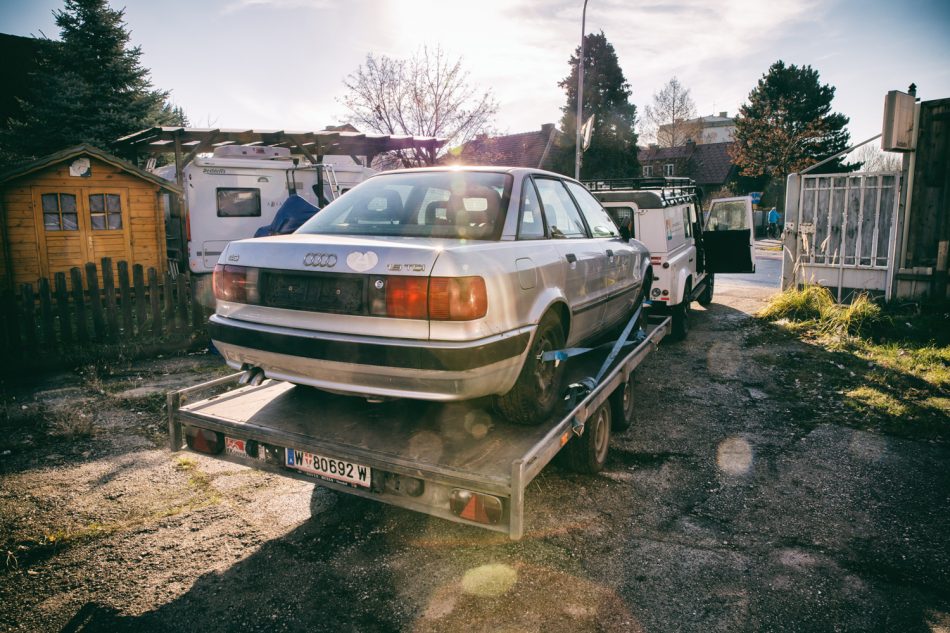 Thanks to the great support of Karl Pich (if you ever need a builder, call him!) I got a towing vehicle – a freakin' Land Rover Defender!  Nice side effect: I always wanted to drive a Defender – lovely ride!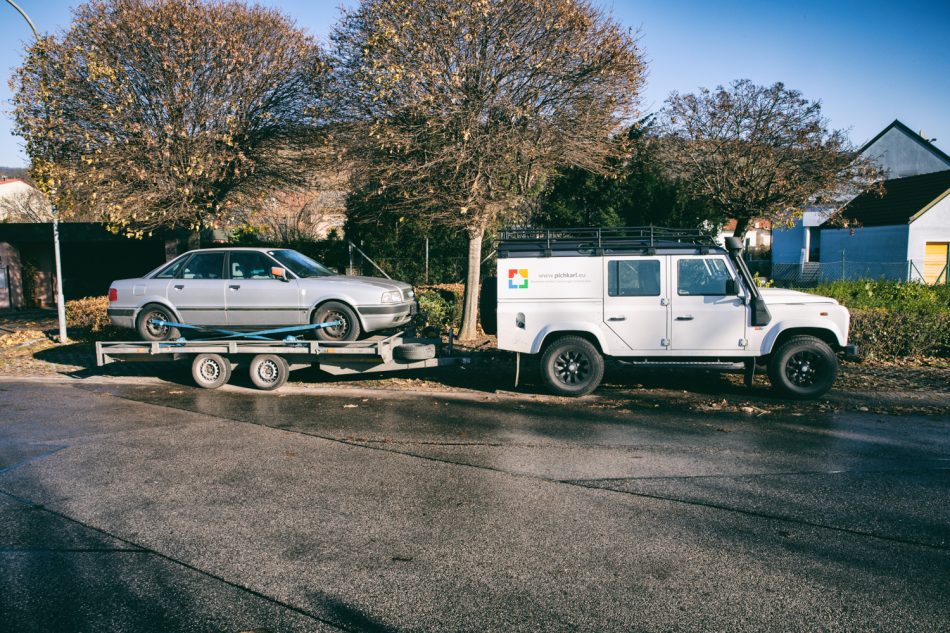 After 300 kilometers with 80 km/h (maximum speed with such a trailer), the Audi now waits for a little "fresh cell therapy" to get him going again. Whoever will be the new owner, I hope that the car will serve him or her well for a long time!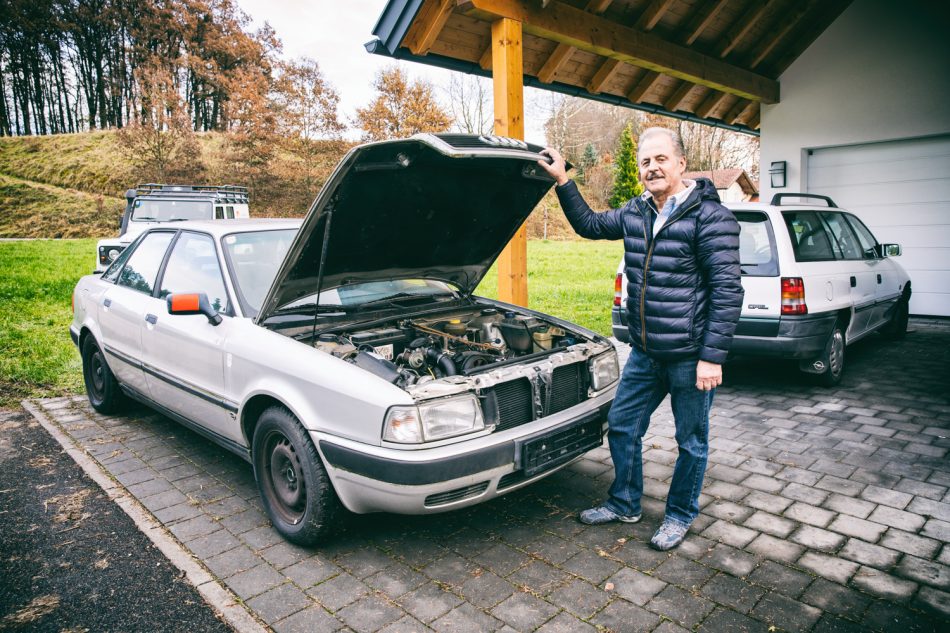 UPDATE (January 2o18): The "fresh cell therapy" was successful – the biggest defect was a wrongly adjusted engine control. Apart from that only minor defects had to be repaired. The search for a new owner took a while, but was successful in the end, as Mr. Eidenhammer and the Caritas, which was involved in finding a new owner, told me shortly before Christmas.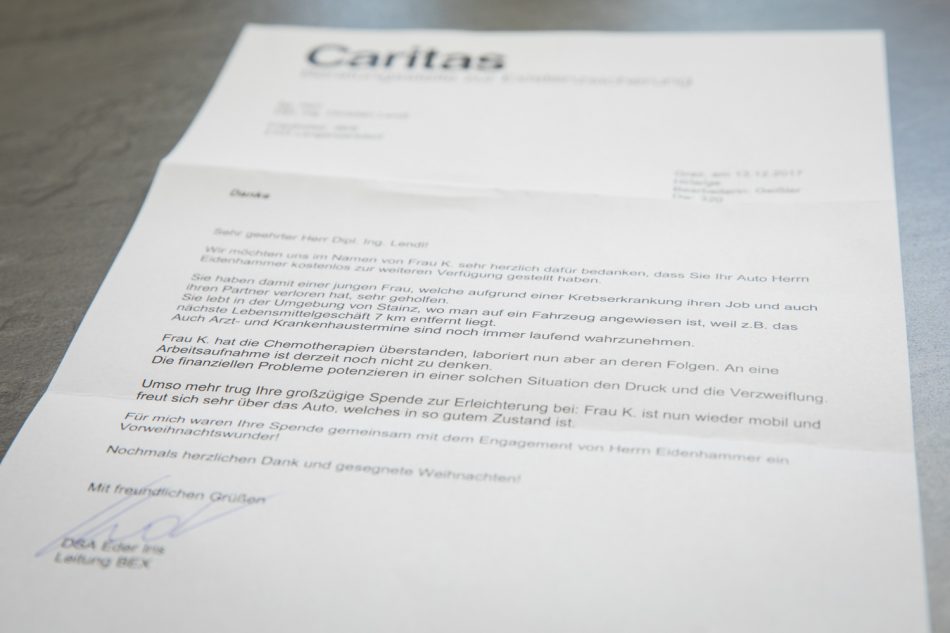 The Audi was the 21st car that Mr. Eidenhammer repaired and gave to a person in need.