The classic Viennese chandelier is not really my kind of lighting solution, furthermore I wanted to keep the power consumption low. So? DIY and LED!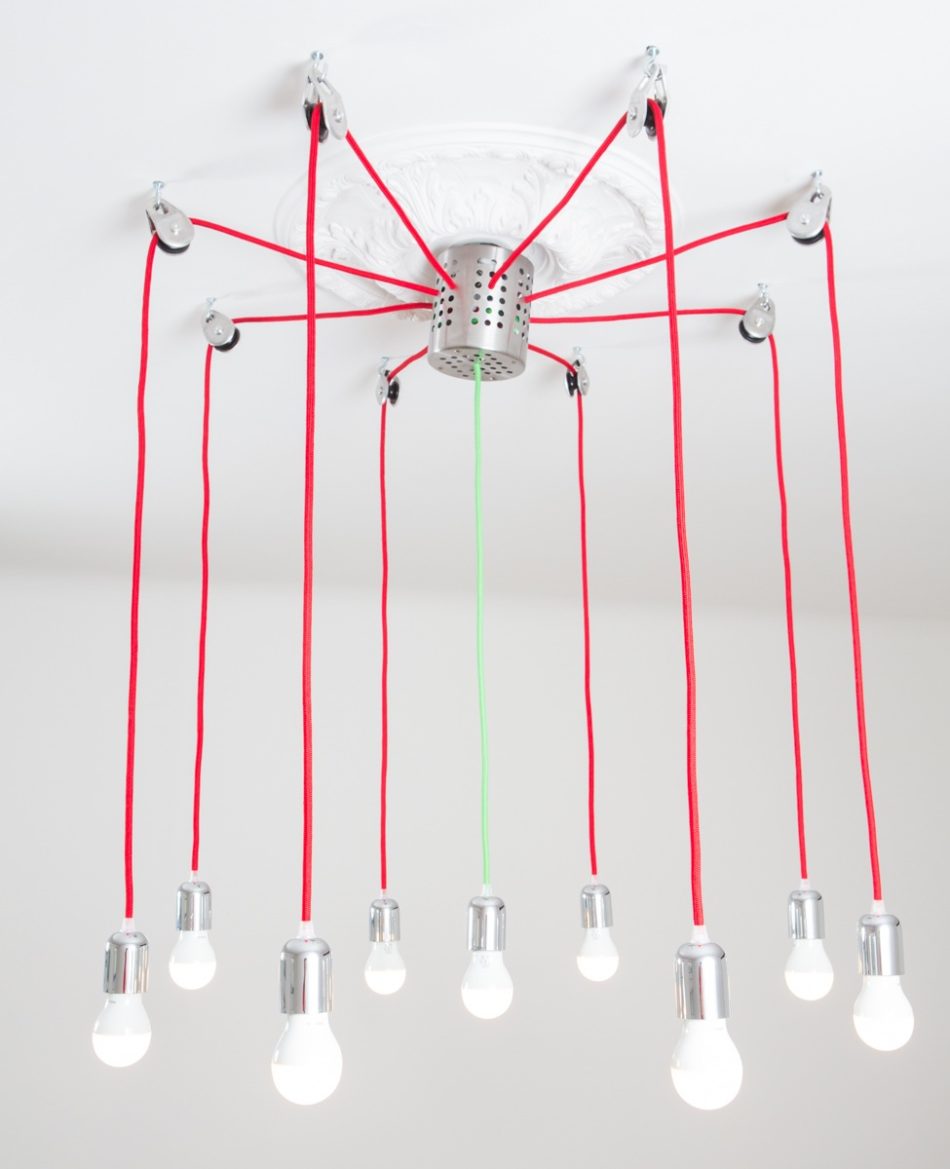 The basic construction is quite simple: Nine textile-cables are hanging from the power outlet in the center of the ceiling. One green cable right in the middle, eight red cables redirected by cable pulleys in a circular array. Theoretically, all light bulbs should be on the same level. Theoretically.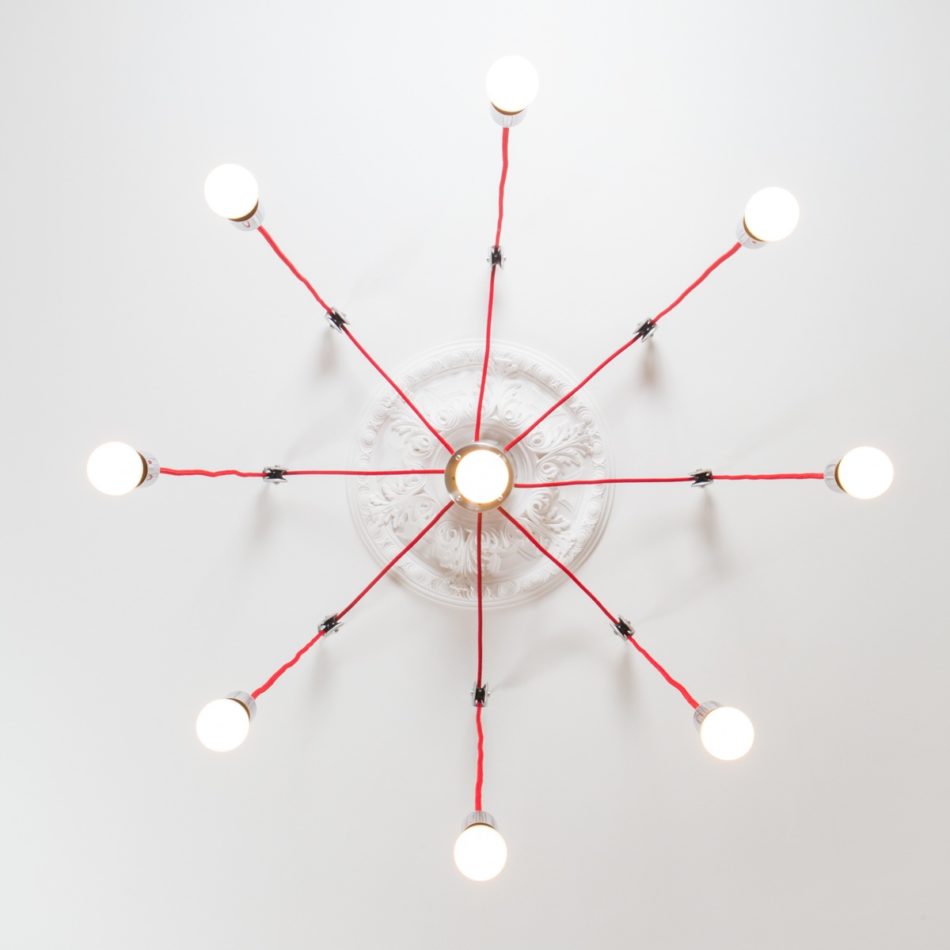 The cable pulleys (by AustriAlpin) are attached to the ceiling with wall pegs. It is important to use good dowels (I recommend Fischer) – especially in old (pre-WWII) buildings (called "Altbau" in Vienna). Pegs/screws and dowels should be not too short, so that they are affixed durably.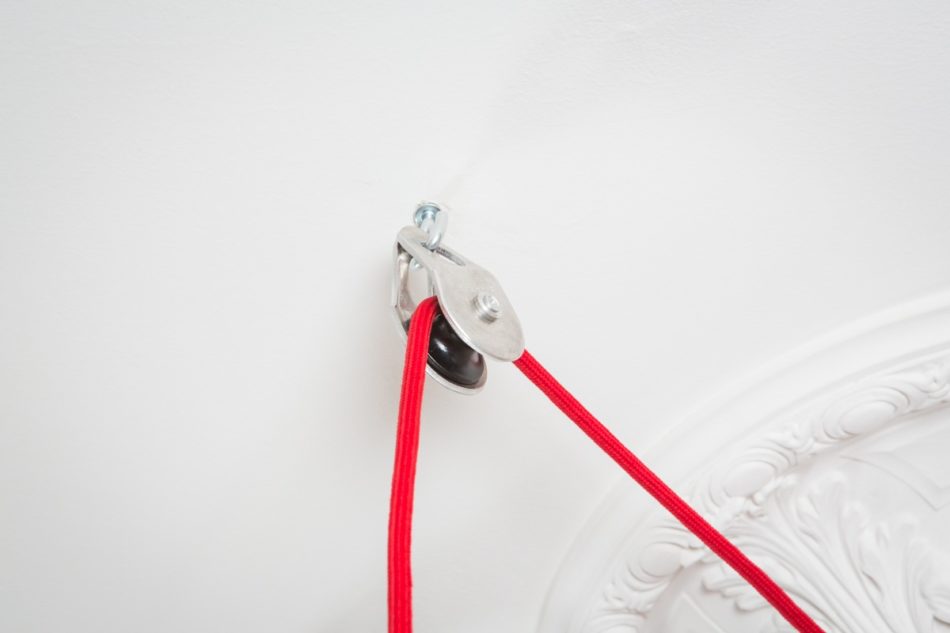 I used a IKEA cutlery stand to cover the power outlet (I'm sure you know it), which has already been used as a lampshade elsewhere (also here). The holes are perfect for the textile cables. The cable clutter is inside the cutlery stand (it is visible through the holes, but as the room height is >3m, no one will ever see it). The whole thing is attached with transparent cable fixers and another wall peg to the ceiling. The textile cables are mounted with cable reliefs, so that the weight is pulling on the cutlery stand and not on the electric cables.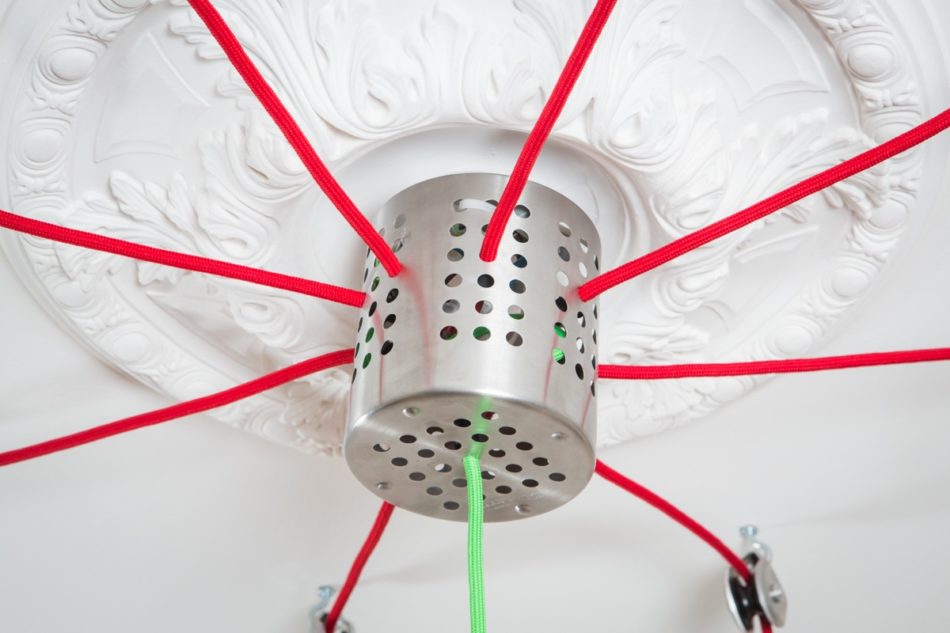 I chose LED light bulbs as lamps. The sockets are minimalistic – black plastic sockets with chrome covers and transparent cable reliefs.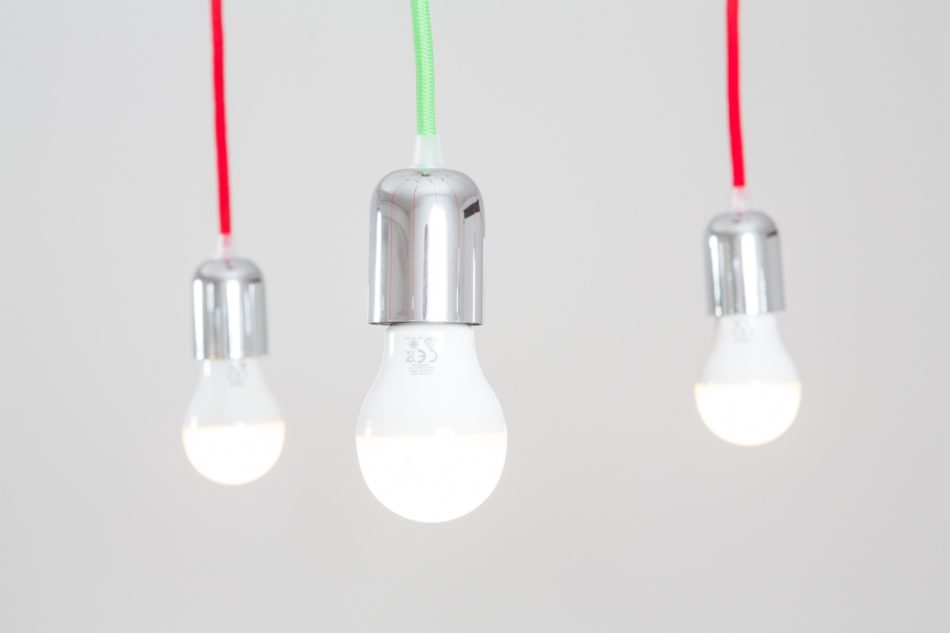 Parts (all links in German):
All the parts cost about €290 in total – calculated with the current Amazon-price for LED-lightbulbs (might by cheaper in a month). Not cheap in terms of DIY, but it is one of a kind and has a lower power consumption in total than two of the classic light bulbs of the traditional chandelier in the neighboring room.