What to do with an old (and not working) Power Mac G4, that has been down in the basement for 10 years?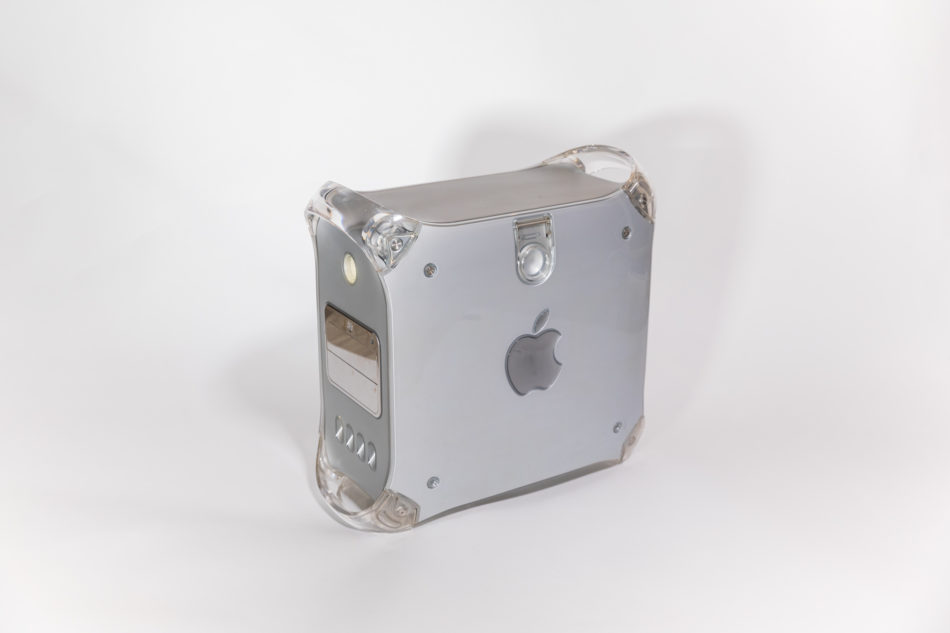 Of course: A secret Gin stash! So your guests will still think "nerd!" when they visit you and all your gin bottles are together in one place.
Step 1: Remove all the parts. Really, all the parts. Some are easy to remove, for others you might need some force (or even more force).
Much better now! All metal hooks have to be removed (or bent straight) so that they are not in the way.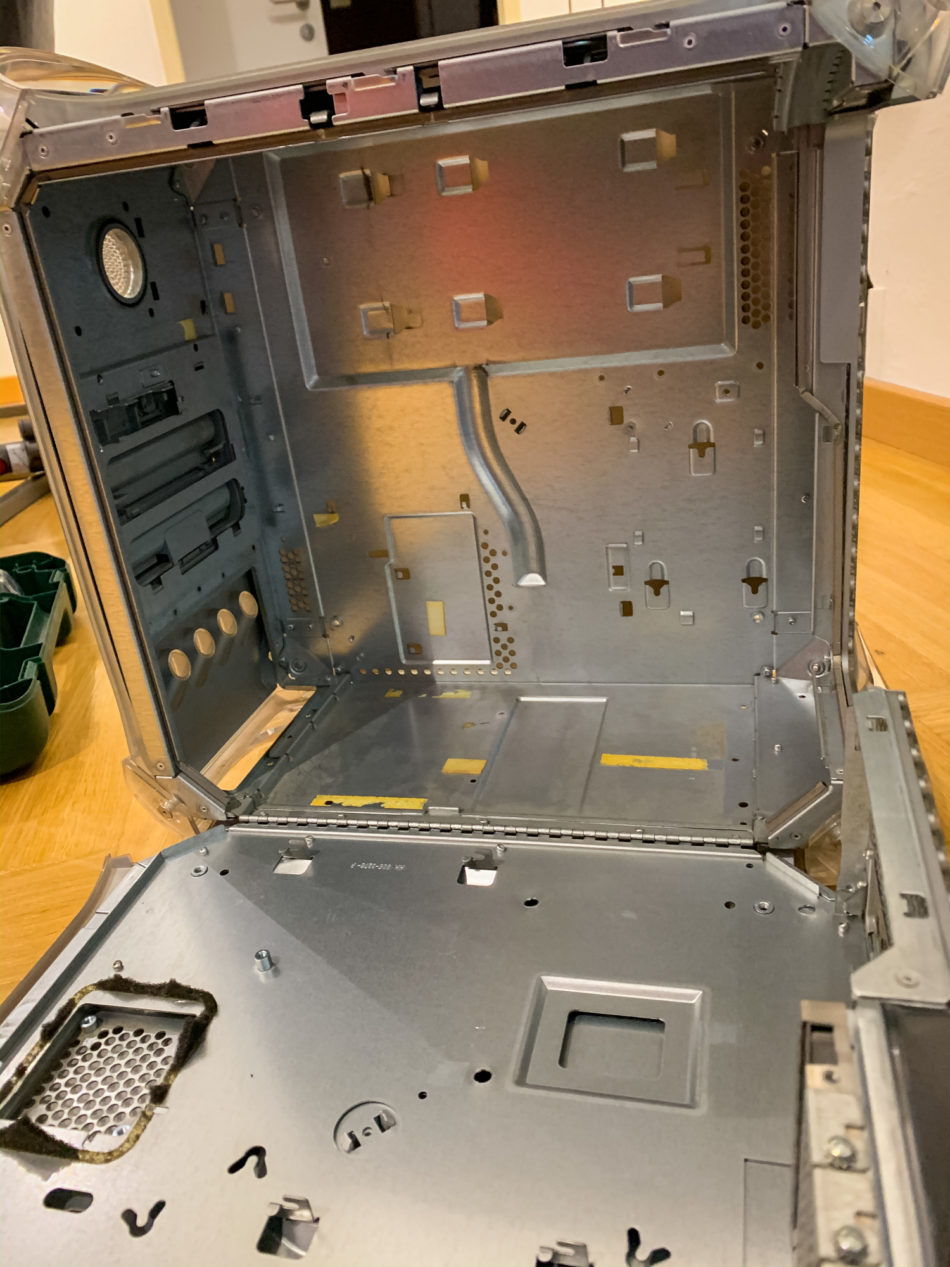 For the interior panelling I chose a 1mm aluminium plate (from the DIY store). Looks good and is easy to cut with metal scissors (thicker plates are not that easy).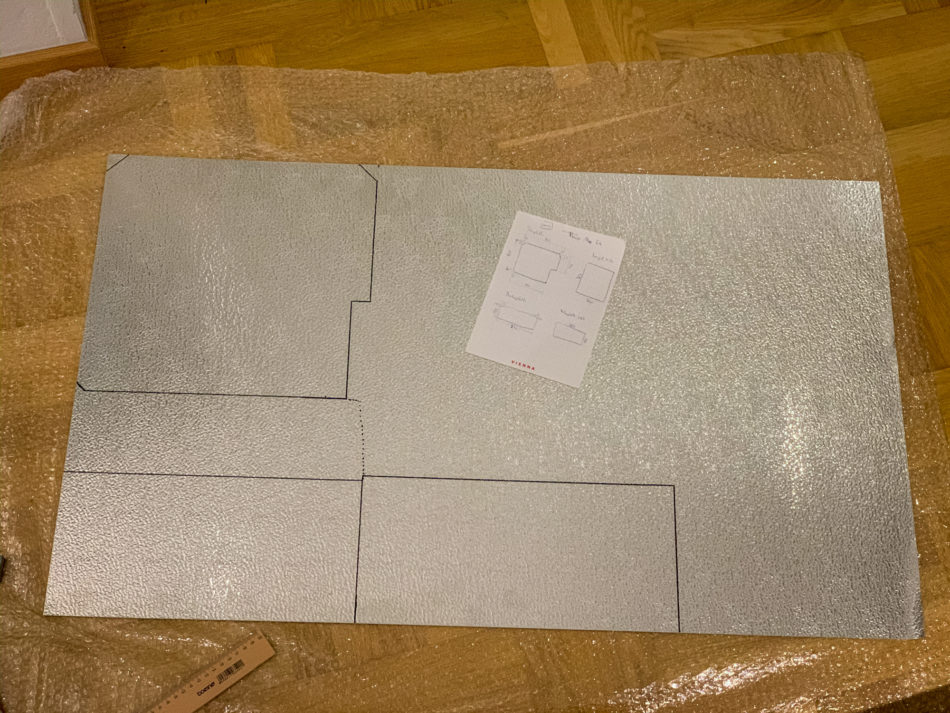 When cutting the plate, make sure you don't close the scissors completely – that would make an ugly cutting edge).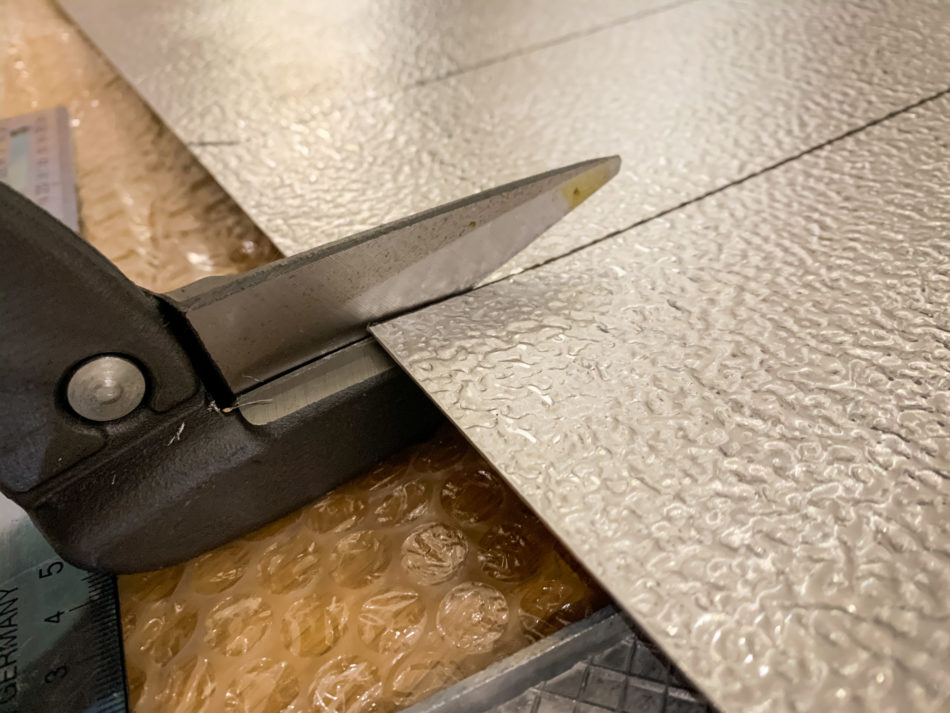 The installation of the metal plates into the G4 housing is a bit of a PITA. You will ned some kind of reinforcement underneath the bottom plate (as the side is higher than the center). Flat washers and double sided tape will do perfectly. Please overlook the gap between the plates, that could have been done much nicer.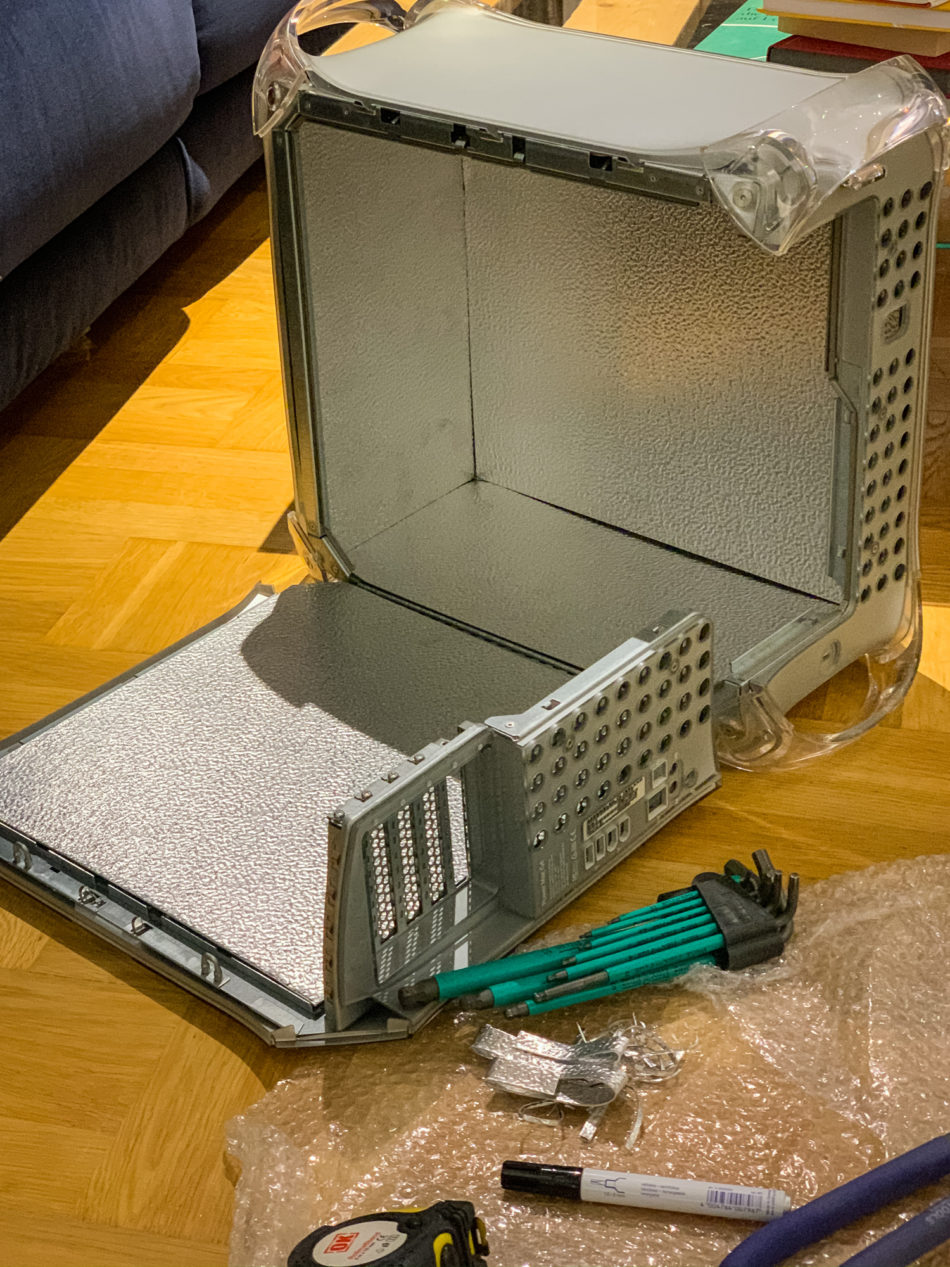 Everything looks better with LED lights, of course. I used a self-adhesive LED stripe. It is easy to attach to the ceiling and right side and can be shortened.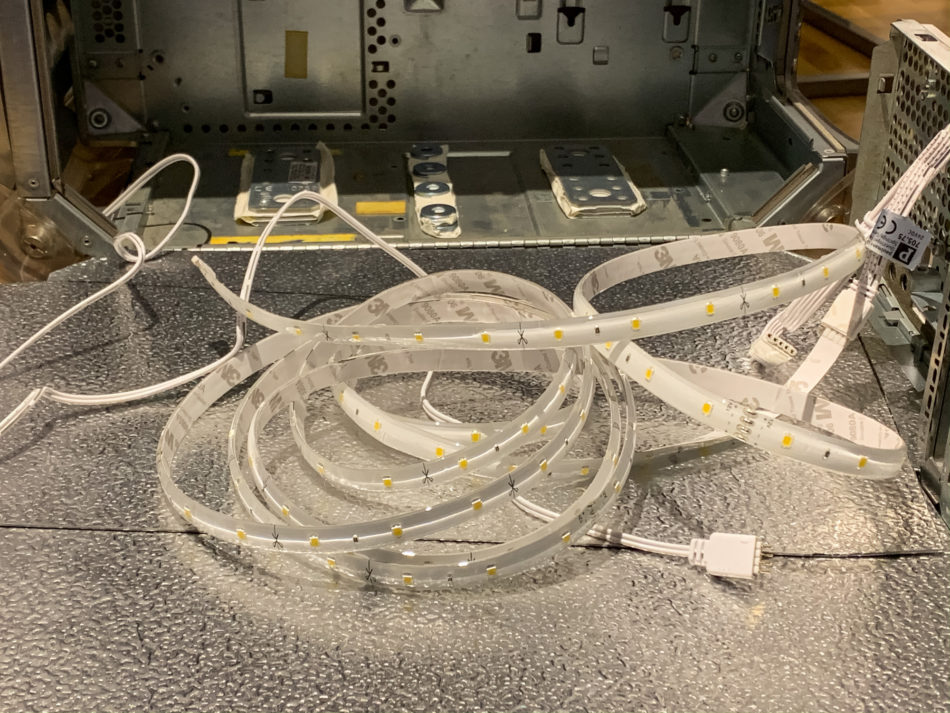 On the right side I used a metal grid (also from the DIY store) that I cut in shape. It acts as a translucent cover for the LED stripe. I could have done the same for the ceiling, but I decided not to.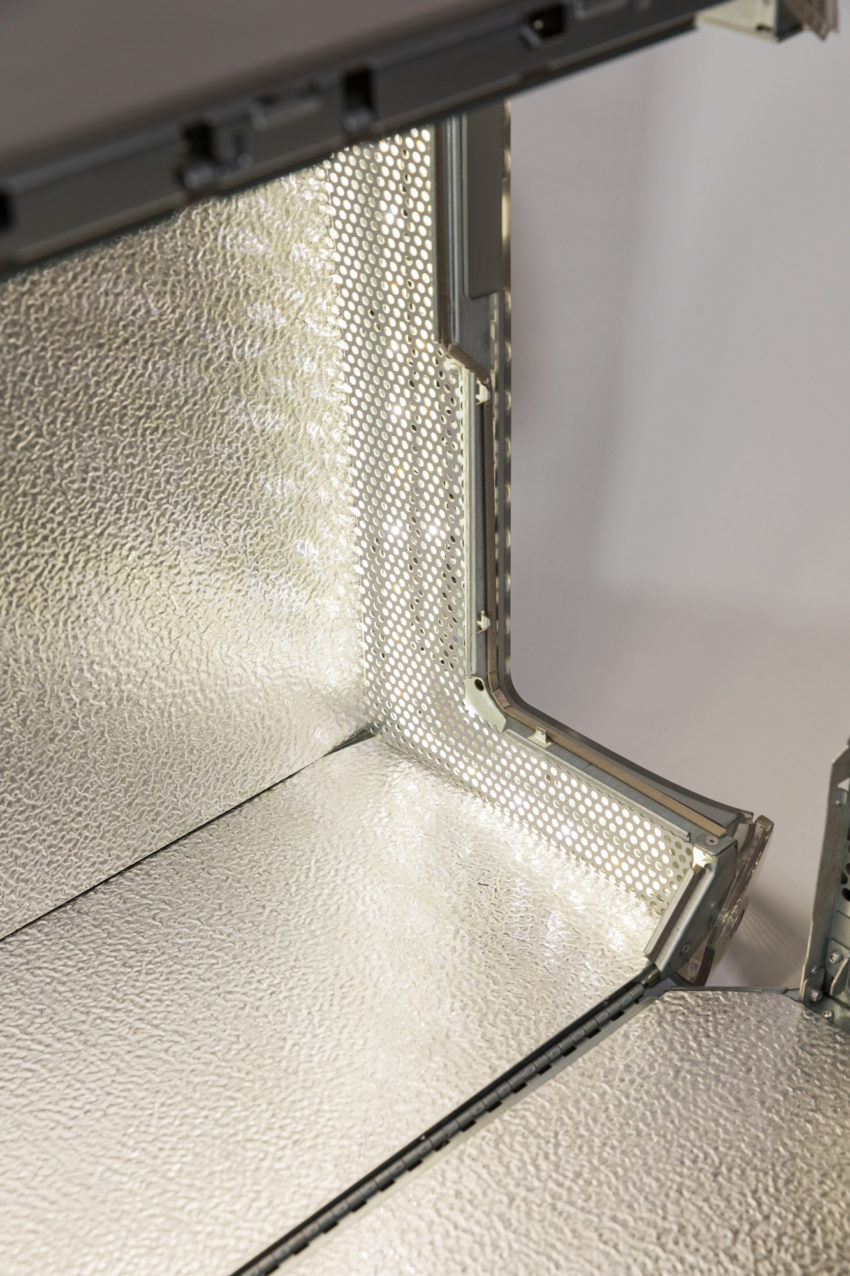 Here we go: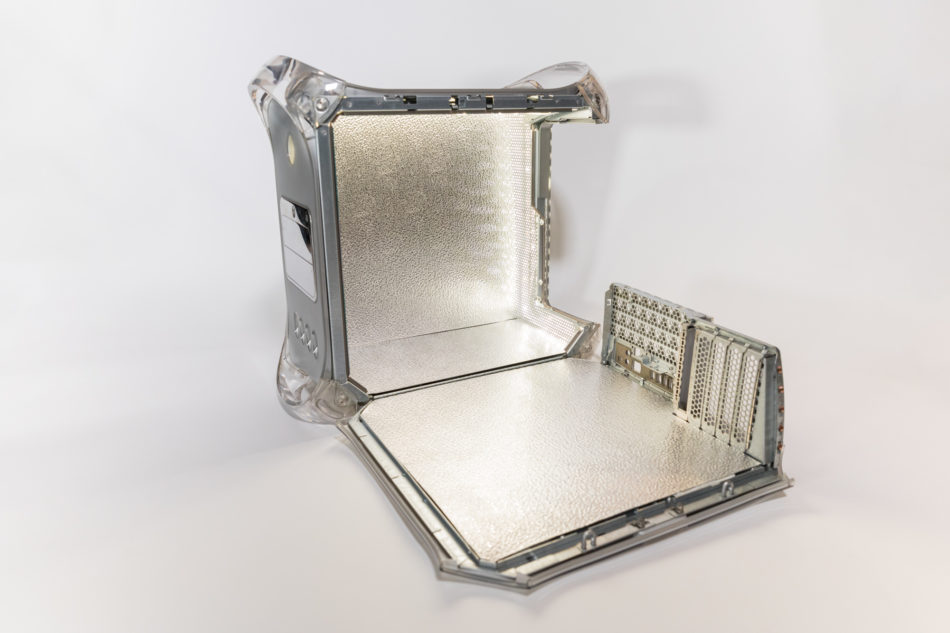 Perfect for a reasonable gin selection, that looks good and can be hidden at any time.